Get Ready With Byrne's New 45W Dual USB-C
The power to choose is yours,
but here's some of our favorite combinations.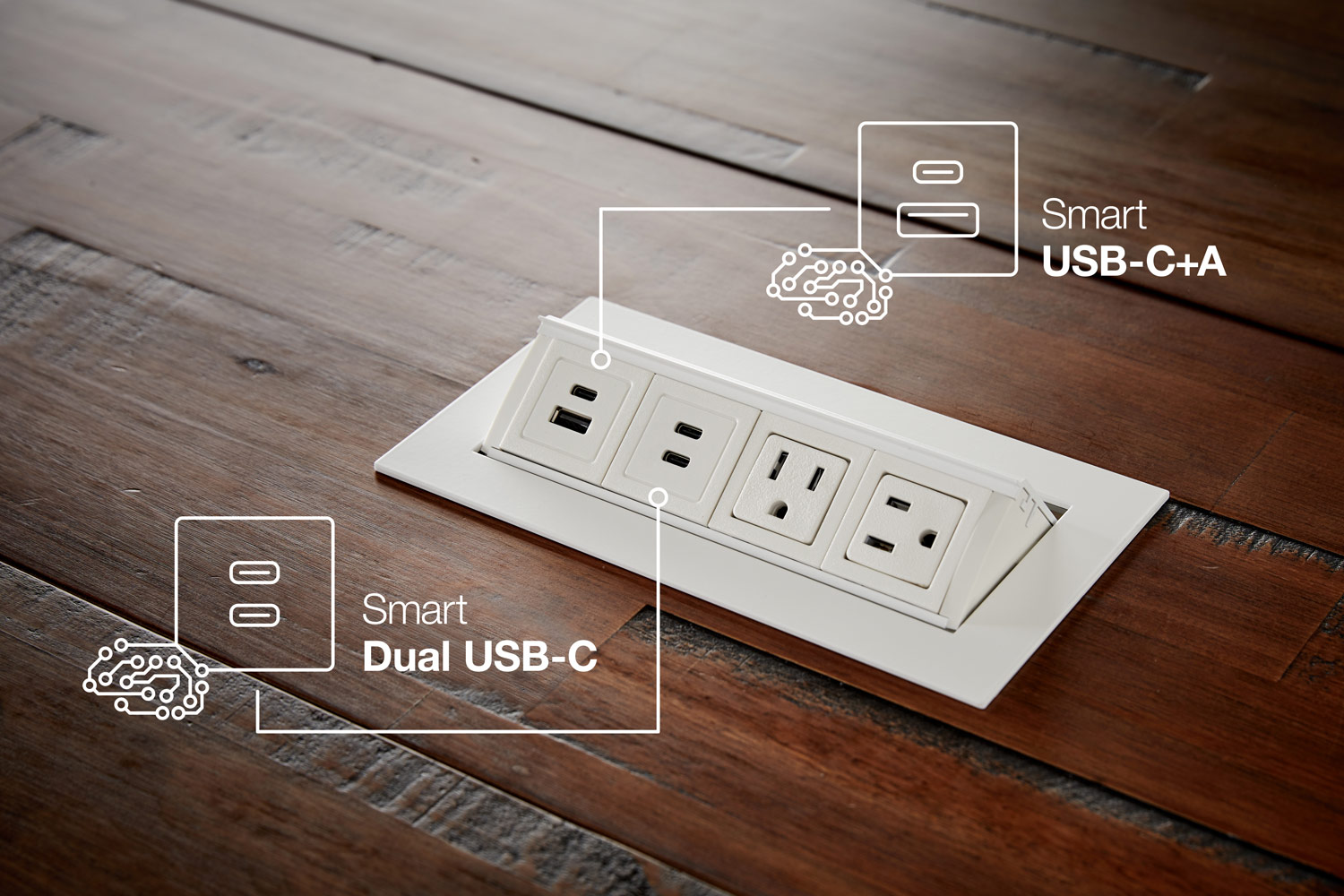 High Power & Fast Charging Conference Table Power
Combining USB-C and USB-A ports in a blended Byrne-only solution means more options, and more flexibility — like this MhoB with a USB-C+A and Dual USB-C, letting you power both USB-A and USB-C products all from the same accessory.
Charge 4 Small Devices from a Single Window
With our latest USB-4C port, you can pack a lot of power even in a small space — like this 2-port Burele with a USB-4C, letting you plug into five different ports all from two windows.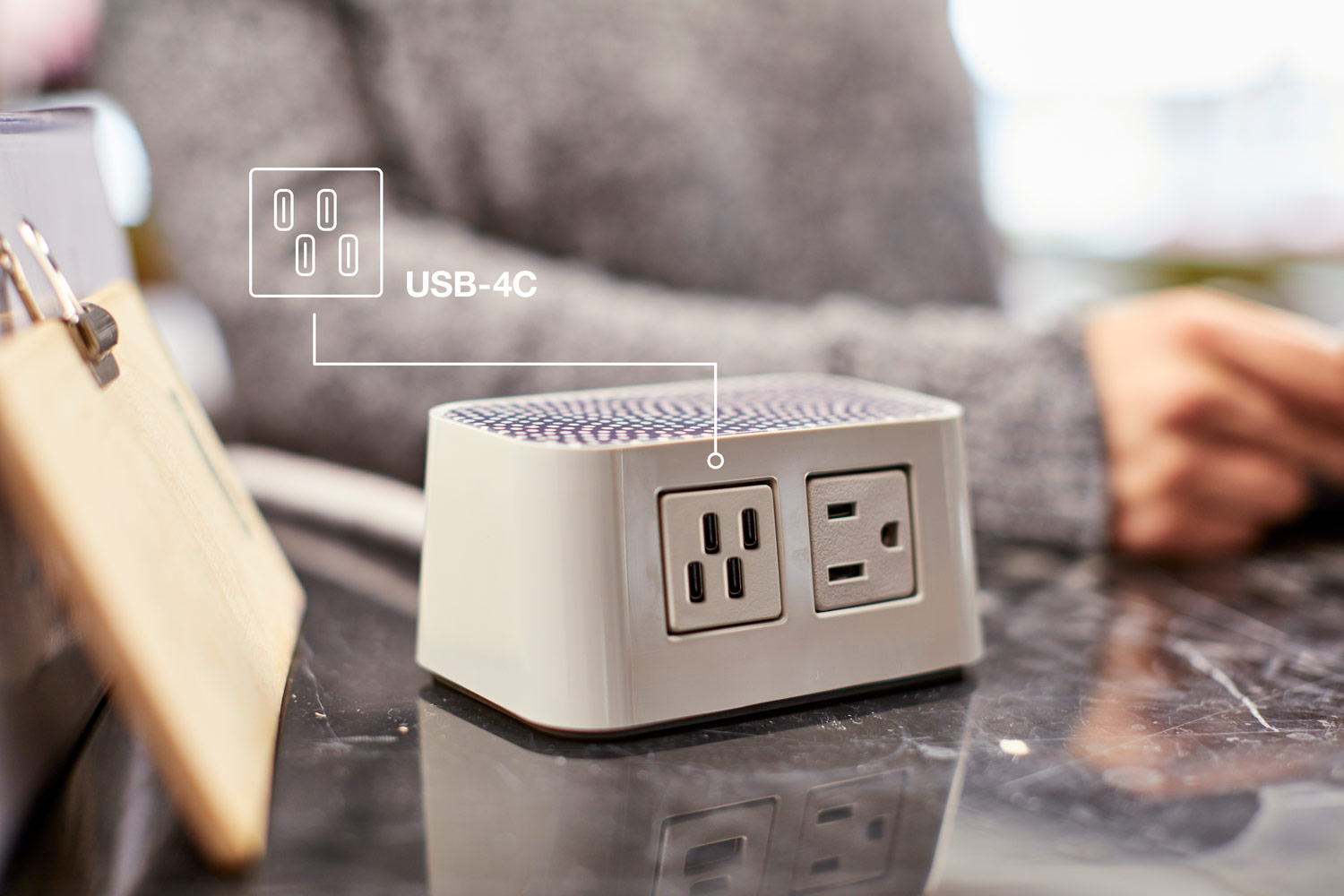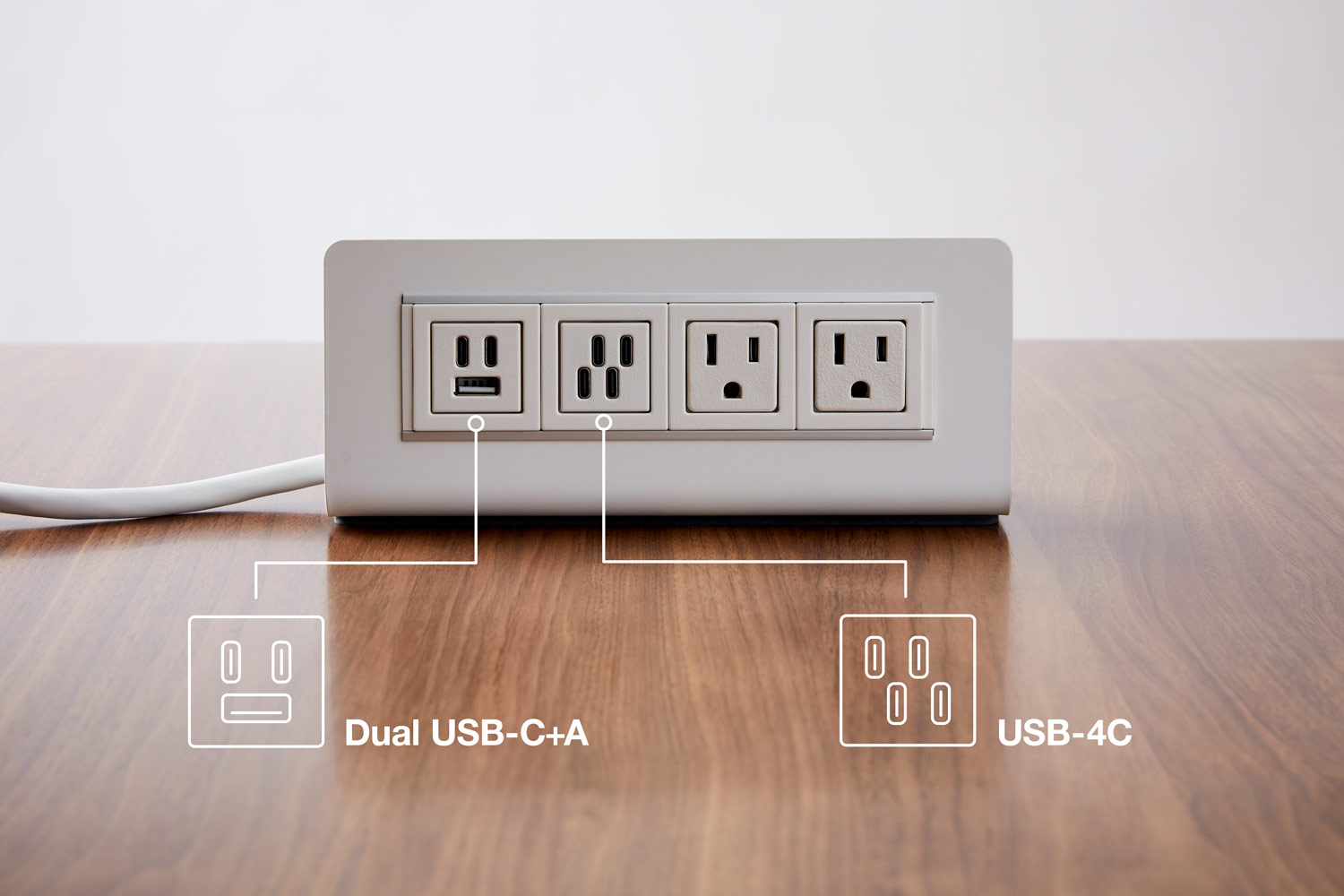 Configuring larger products with multiple USB-C ports can help you maximize your space to get the most you can out of your accessory — like this Axil M with Dual USB-C+A and USB-4C, giving you access to a multiude USB ports.
More Power & More Options with USB-C
USB-C has increased the power potential for charging with a USB — now capable of charging more power-demanding tech, like laptops, monitors, and even some printers. Powering all of these devices takes the kind of tech partner that has the right amount of tech options (which is a lot), and is always looking ahead — to keep you ready for what's next. Devices that used to require AC power or large adapters can now "kick the brick" and plug into this smaller, more universal (and reversible) option. 
Choose your charging configuration, port by port. 



How do you choose?
How do you know which charge is right for your device? Watch our video to learn more about  smart charging with USB-C PD and how to select the right charging solution for your space. 
Why Byrne is Your Power Partner

Largest selection of USB-C charging options  
Any way you want it, just the way you need it - from blended options to higher outputs - we've got it available for you!

Easily integrated into Byrne products
Available in nearly any configurable product, USB-C options are easily added to your favorite Byrne Accessories!

The latest smart charging solutions
With the latest USB PD charging options now available in chiclet form, your device can charge up to 70% faster!

We'll keep you future proofed
As new tech becomes available, we keep you ahead of the game by integrating it as a new custom option so you'll never be left without a charge.
Interested in integrating USB-C into your offering? Want to talk tech with one of our smartest? We'd love to work with you.